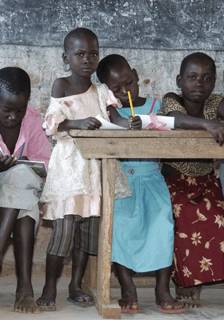 Schoolgirls busy with artwork and drawing lesson in their 1-room village schoolhouse.
Jinja District, Southern Uganda February 2003
Photography by Susanne Behnke
Pictures and photos do help to get the point across, don't they. This photo is one of my absolute favorites in the whole world, and it speaks volumes about the needs of these beautiful young schoolchildren.